3 PC Fanged Full Bore Floating Ball Valve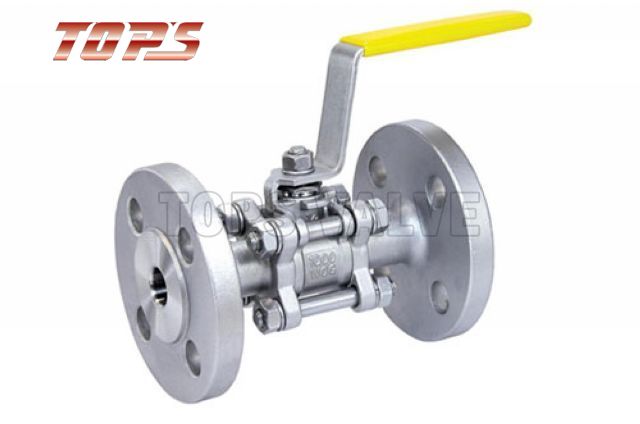 Name:
3 PC Fanged Full Bore Floating Ball Valve
OnLine Service:

Product Description
CLASS 1000PSI 3PC flanged full bore floating ball valve
Bolted bonnet,Three-piece Body,Floating Ball
Full bore,Blowout Proof Stem
Fire safe and Anti static
Stainless steel ball
Standards compliance
Design and Manufacture: API 608,API 6D,BS5351
Face to face(end to end): ANSI B16.10,API 6D
Flanged connection: 1/2"~6" to ANSI B16.5
Fire-safe: API 607,API 6FA
Butt welded end: ANSI B16.25
Test and inspection: API 598,API 6D
1.Bow-out proof stem
For the purpose of preventing the stem from flying off resulting in abnormal
rising of the inner pressure of valve,shoulder is fixed at the lower part of the stem.In addition,
in order to prevent leakage resulting from burnout of packing
set of the stem in a fire,thrust bearing is set at the contact position of the shoulder at lower part of
the stem and valve body.Thus an inverse seal seat is
formed which will prevent leakage and avoid accident.
2.Key lock
Locks can be used to lock the manual valve when it is fully open or closed so as to prevent non-working
personnel from pulling the handle which may result in
misoperation of valve.It can also avoid opening or closing of valve resulting
from the shock from pipelines or unpredictable factors that may cause an accident.
For working pipelines such as combustible and explosive oil,gas and chemical medium,
or for field piping site,the locking mechanism is especially useful.
3.Anti-fire safe design
When the trunnion ball valve be used normally,its sealed by seat and ball surface,
seat retainer sealed by O-ring and body,this is soft sealed and reliable sealing.
When the seat and O-ring are burnt,the seat retainer and body will be sealed by expanded graphite.
Thus act anti-fire safe purpose.
4.Anti-static device
In order to prevent friction among ball,stem and PTFE that generates static electricity which may light the
combustibles and explosives that cause an accident,
in this ball valve,static-conduction spring is set between the stem and the ball,the stem and the body.
Thus static electricity is conducted to ground and system safety is secured.
5.Low torque in operation
The self-lubricated bearings are installed at the friction of stem,resulting in
wear resistance,fiexibility of operation and low torque.
6.Automatic body cavity relief
When the body pressure going up un-normally as the unstable factor,the trunnion
ball valve downstream seat will be pushed by un-normally pressure,and the release
the unnormal pressure automatically,it doesn't damage to the sealing of upstream seat.The un-normally
pressure which in the floating ball valve body will release the pressure into the upstream pipe directly,
it doesn't damage to the sealing of the downstream seat.
7.Various driving types
The top pad of valve designed according to ISO 5211,which is convenient for
connection and exchange of various drivers.The common driving types are manual,electrical,pneumatic
and pneumatic/hydraulic.
Recommended Related Products
More information
If you have any enquiry about quotation or cooperation, please feel free to email us at sale@ballvalvechina.com or use
the following enquiry form. Our sales representative will contact you within 24 hours. Thank you for your interest in our products.
Contact:

*

Phone:

*

Fax:
CompanyName:
Address:
Email:

*

Subject:

*

Message:

*