One Piece Female Threaded Stainless Steel Ball Valve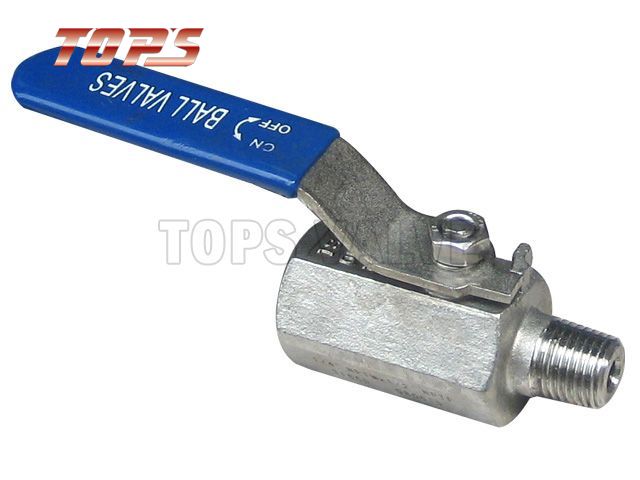 Name:
One Piece Female Threaded Stainless Steel Ball Valve
OnLine Service:

Product Description
One Piece Female Threaded Stainless Steel Ball Valve
REDUCED PORT.2000 WOG
Thread End : BSPT, NPT, DIN259, DIN2999
Materials : ASTM A351-CF8M (DIN 1.4408) Stainless steel ASTM A351-CF8(DIN 1.4308) Stainless Steel
* For chemical and industrial application.
* High quality investment casting body and caps.
* Pressure temperature rating :
* 1/4" - 2" 2000 PSI (PN63) / 450deg. F
* 15% reinforced glass fibrous Teflon seats
* Blow-out proof stem S/S 316, adjustable stem packing.
* 100% tested air-under water at at 100 PSI (6 Bars) open & close position.
OPTIONS :
* Padlocking device, butterfly & oval handle, 25% glassfibre R-PTFE seats.
Recommended Related Products
More information
If you have any enquiry about quotation or cooperation, please feel free to email us at sale@ballvalvechina.com or use
the following enquiry form. Our sales representative will contact you within 24 hours. Thank you for your interest in our products.
Contact:

*

Phone:

*

Fax:
CompanyName:
Address:
Email:

*

Subject:

*

Message:

*