Trunnion valve balls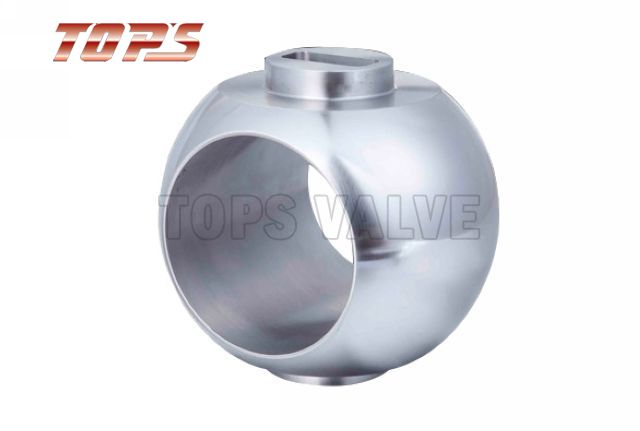 Name:
Trunnion valve balls
OnLine Service:

Product Description
Trunnion Valve Ball has additional mechanical anchoring at the top and bottom. The Trunnion style ball prevents ball blowout and contributes to low operating torque. It is suitable for large and high pressure ball valves. This design of trunnion valve ball provides automatic relief of cavity overpressure. These balls are available with soft as well as metal seats designed for either high temperature or cryogenic service.

Trunnion Valve Ball Specification
Pressure Rating

150lb,300lb,600lb,900lb,1500lb,2500lb

Nominal Size

2",2 1/2",3",4", 4 1/2",5",6",7",8",9",10",12",14",16",18",20",22",24",26",28",30",32",

34",36",38",40",42",44",46",48"

Support Types

Rectangle Socket, Pin Hole, Key Hole, Hexagon Hole, Straight Slot Support Plate etc

Materials

Carbon steel, stainless steel, cryogenic steel and special alloy.

ASTM A 105, A350 LF2, A182 F304, A182 F316, A182 F6A,

Duplex A182 F51, A182 F53, A564 630 (17-4PH),

Inconel 625, 690, 600, 617, 718, 718 SPF,

Monel 1400, R-405, K-500,

Titanium Gr3, Gr4, Gr7,

Incoloy 800, 825, 903, 907,

Hastelloy C serial, B etc

Coating

Thermal Spray and Cold Spray:

Nitridation, ENP, Chrome Plating,

HVOF Tungsten Carbide, HVOF Chrome Carbide,

Stellite 6# 12# 20#, Inconel, etc
Recommended Related Products
More information
If you have any enquiry about quotation or cooperation, please feel free to email us at sale@ballvalvechina.com or use
the following enquiry form. Our sales representative will contact you within 24 hours. Thank you for your interest in our products.
Contact:

*

Phone:

*

Fax:
CompanyName:
Address:
Email:

*

Subject:

*

Message:

*